Notetak

Notetak is a small, simple application for taking and managing notes and snippets of text in GNOME. It is inspired by the Notational Velocity application for OS X.
Notetak is written in Python. It requires Python 2.4 (might work with 2.5), and the Python bindings for GTK+, GNOME, and Glade libraries (python2.4, python-gnome2, python-gtk2, python-glade2 are the relevant Debian packages).
Current version is 0.17, released 2007-12-16.
A Debian apt_repository is available. Add the following to your sources.list file:
deb http://liw.iki.fi/liw/notetak/debian sid main

There is a Bazaar branch at http://liw.iki.fi/bzr/notetak/trunk/.
A screenshot: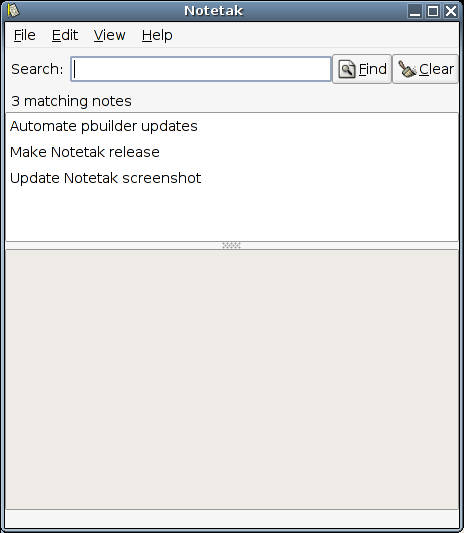 Notetak is licensed under the GNU General Public License, version 2 or later.